We cover extreme sports activities in water, street, sky, snow, road, off-road & outdoor.
Welcome to Extremefreak.com, the only resource you will need to answer all your
extreme sports-related questions.
Whether you are new to extreme sports or a long-time adrenaline junkie,
our team is here to take the journey with you.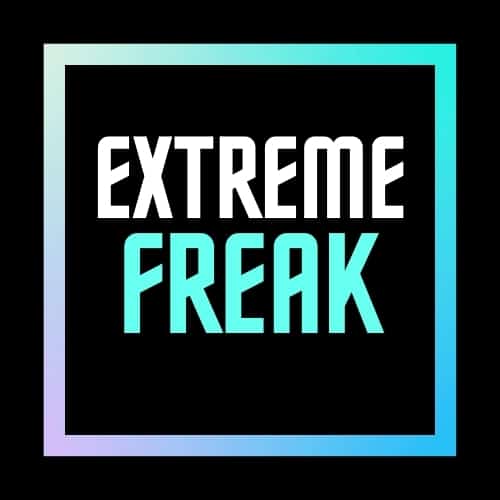 ---
Our Mission
Indulging in the world of extreme sport is an exciting adventure, but as it is with anything new, the experience can be daunting when you first get started.
Extreme Freak is here to make that journey as easy and fluid as possible by answering any and all the questions you may have before taking the next step.
Whether you are a water sports junkie or prefer the dry land, we have your back.
You will know all too well that the internet is jam-packed with information that can take hours to sift through, simply to find yourself more confused than you were when you started.
This is why we at Extreme Freak aim at providing the most up-to-date, accurate, and in-depth knowledge about any and all extreme sports out there.
What You Will Find Here
Extreme Freak is jam-packed with how-to beginner guides, extensive product reviews and explanations, introductions into new sports, and just about every question you may be asking yourself when taking up a new extreme sport.
Covering extreme sports activities in water, street, sky, snow, road, off-road & outdoor you will not need to look any further to fill your head with knowledge.
Our team consists of experienced extreme sports junkies who have a passion for sharing their favorite past times with you and others alike.
Our Passion
Because extreme sports can be dangerous and confusing to a beginner, we want to help make your introduction to each new sport as safe and comfortable as possible.
It is not always possible to ask a professional in person for the information you need which is why we are here to help you out.
We have a love for extreme sports and believe that it is our responsibility to share this love with others.
After all, there is nothing quite like the adrenaline rush you feel when speeding down a wave or scaling a vertical rock face.
Extreme sports have something to offer to everyone, and we want to help you see why.
Reach Out to Us
Have you read through all our guides, how-to's, and reviews but still have some questions?
If so, we urge you to reach out to us at any time and one of our expert adrenalin junkies will answer anything that is on your mind.
Simply drop us an email at info@extremefreak.com or take a look at our Facebook, Instagram, or Twitter platforms.
Still not enough?
Not satisfied yet? Perhaps you are not the reading type and lean towards learning through sounds and videos.
If this is the case then we have you covered! Simply head over to our Extreme Freak YouTube channel where you will find extensive extreme sport-related videos on the ins and outs of all the sports you could imagine.
More of a quick information and picture type of a person? Check us out on Pinterest where you can find some of the best quick answers at the swipe of a finger.
Let Us Do the Research for You
Stop spending hours on the internet looking for answers and instead scroll through some of our guides and topics.
Remember, the quicker you get your information, the sooner you can get out there and get your heart pumping!
Check Out Some of Our Latest Articles…